Medspråk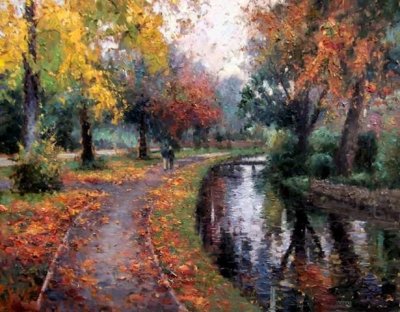 Med språk går det lättare att kommunicera. Vi har medspråk, som vi kan, och motspråk, som vi inte kan. Nu kan du ha alla språk med dig! Jag översätter till svenska och ordnar översättningar till och från svenska om du behöver det. 15 års erfarenhet. 
Do you need something translating? 
Is it for yourself? Or your company? Are you an MD, chief buyer or perhaps you work in another position in a company?  
Anyhow, you have come to the right place! Seriously, you have come to the right place!  
Is it a letter in a language you don't understand, an urgent press release, a manual that has to be translated into several languages, a contract to and from English, an annual report that has to be translated from French, a home page or a menu in German, computer software, a difficult technical or medical text which has to be translated, reviewed or improved.  
A rather long sentence. But the above is nevertheless rather a good example!  
"A1" stands somewhere in between a translation agency and an informal translators' collective. You will also notice that even our prices are somewhere in between, and we do hope that that will not be a disadvantage.
Our opening page is in many different languages – that's because we want to impress you. But we know of course that it probably would have sufficed with a paragraph in English and perhaps just your language as well.
So why not send us information about what it is you would like to have translated. And we'll get back to you and let you know what it will cost! 
Avez-vous besoin de traductions en suédois ou en espagnol?
Dans le cas où la langue d'origine est l'une des suivantes, nous pouvons vous rendre ce service-là sans tarder.
Nous pouvons aussi vous aider à faire des traductions entre deux ou plusieurs des langues mentionnées ci-dessus ou même nous vous aiderons à trouver un traducteur pour n'importe-quelle autre langue!
ESSAYEZ TRADUX TRANSLATING!

Nous traduisons des documents et des textes de genres variés, comme:
modes d'emploi
manuels d'installation
brochures
catalogues
certificats
lettres privées ou d'affaires
articles de presse
textes de contenu spécialisé ou général...
Nous traduisons chaque texte en tenant compte de sa singularité sauf si vous ne le souhaitez pas particulièrement.
IL SUFFIT DE VOUS METTRE EN CONTACT AVEC NOUS! 
Sie benötigen eine Übersetzung? 
Für sich privat oder für Ihre Firma?
Private Unterlagen und Dokumente? Briefe? Webseiten oder dringende Pressetexte? Anleitungen, Handbücher? Lokalisierung von Software?
Wir bieten vollen Service: Übersetzungen, Korrekturen, Lektorat. Alle Fachgebiete und alle Schwierigkeitsgrade.
Mit anderen Worten: bei uns sind Sie immer richtig!
"Zuhause" sind wir im Schwedischen und Spanischen, aus den Sprachen Englisch, Französisch, Deutsch, Dänisch und Norwegisch.
Oder benötigen Sie andere Kombinationen? Mehrere Kombinationen? Andere Sprachen?
Diese Startseite ist vielsprachig wie das Angebot von A1 - damit Sie erkennen, was wir können.
Wie Sie an den persönlichen Unterschriften sehen, versteht sich Tradux als Ihr Kontaktpunkt zu einem internationalen Team von Übersetzern. Das bedeutet für Sie: direkter Kontakt zum Spezialisten - Preise ohne Zwischenhandel - dennoch alles aus einer Hand.
Sagen Sie uns, was Sie brauchen. Wir machen Ihnen ein Angebot! Kostenlos und einfach für Sie!
Schreiben Sie direkt an A1, bitte.
¿Necesita traducir ? 
Ya sea para Ud o su compañia...
¡Somos los indicados!
¡Realmente! Somos la empresa correcta.
Ya sea una carta personal en un idioma que no comprende, un urgente comunicado de prensa, o el manual de una nueva máquina que debe ser traducido a diferentes idiomas.
No sólo le ofrecemos la traducción más exacta, garantizamos que el texto final, una vez revisado y adaptado, tendrá la naturalidad y fluidez de un original.
Frase larga, verdad. Pero que a la vez constituye un buen ejemplo.
"A1" pretende ser una empresa a mitad de camino entre una agencia de traducción y una cooperativa informal de traductores. No se le escapará que nuestros honorarios coinciden con esa idea, y sabemos que esto es ventajoso
Nuestra página inicial está en varios idiomas – y claro que es porque queremos impresionar a los potenciales clientes. Pero también porque sabemos hacerlo.
Pero por supuesto que sabemos que hubiera bastado con un párrafo en Español y quizá también en su idioma .
Entonces…¿porque no nos envía información acerca de qué texto necesitaría traducir?
Le responderemos, aclarando sus dudas y dando un presupuesto
Sin compromiso… Un simple e-mail a nuestra dirección electrónica.......